Electric Vehicle Service at Groove Chrysler Jeep Dodge Ram
One of the benefits of an electric vehicle is that there is less maintenance required throughout ownership. However, when your vehicle does need maintenance, Groove Chrysler Jeep Dodge Ram offers exceptional and efficient service to keep your electric vehicle running its best for as long as possible. Our certified technicians will carefully handle your electric vehicle maintenance and repairs with genuine OEM Mopar® parts. When you bring your electric vehicle in for regular service, we will conduct a comprehensive Multi-Point Vehicle inspection, this allows us to discover any underlying issues and resolve them before they become a bigger problem.
What to Expect at Groove Chrysler Jeep Dodge Ram
At Groove Chrysler Jeep Dodge Ram, you can expect highly qualified and certified service technicians, and a comfortable lounge area to wait in during the service of your vehicle. Our MOPAR Certified service technicians are eager to serve the Denver, Vail, Breckenridge, and Golden, CO areas in an efficient and accurate manner. Schedule Service at our Service Department online, by phone at 970-609-9978, or stop into the Groove Chrysler Jeep Dodge Ram Service Center.
What Service Does an Electric Vehicle Need?
Although there are significantly fewer service requirements for electric vehicles, there are still regular maintenance requirements to keep your vehicle running optimally.
As with any vehicle, tire maintenance is imperative in the performance of your vehicle. Properly inflated tires will improve the efficiency of your vehicle, while tire rotations will increase the longevity of your tires. When you bring your electric vehicle in for tire rotations, the service technicians at Groove Chrysler Jeep Dodge Ram will be able to assess whether or not your vehicle needs a tire alignment or replacement, and also complete a multi-point inspection on your vehicle.
The cabin's air filter and windshield wiper blades will need to be replaced, and the windshield wiper fluid will need to be topped off. These services can be easily completed by the service technicians at Groove Chrysler Jeep Dodge Ram when you bring your vehicle in for a tire rotation, or as the vehicle needs it.
---
Electric Vehicle Service Benefits
Electric vehicles eliminate over two-dozen mechanical components that would typically require frequent maintenance. Typical service requirements such as oil changes, transmission servicing, and replacing spark plugs and drive belts are all eliminated when you have an electric vehicle.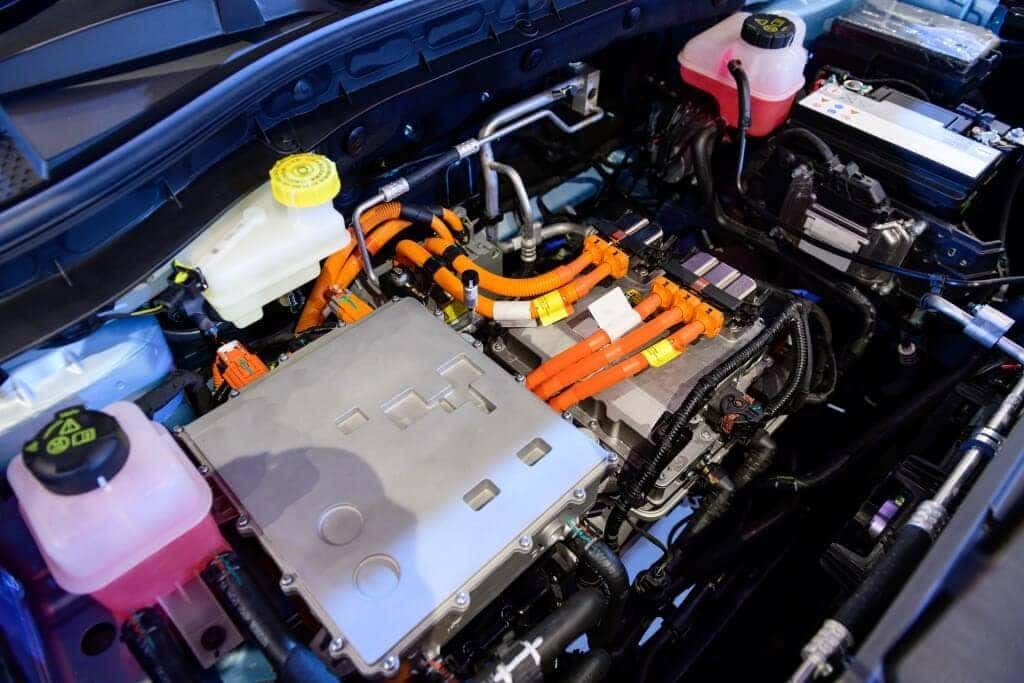 Fewer Parts
---
With fewer mechanical components within the vehicle, fewer parts will wear out and need to be replaced.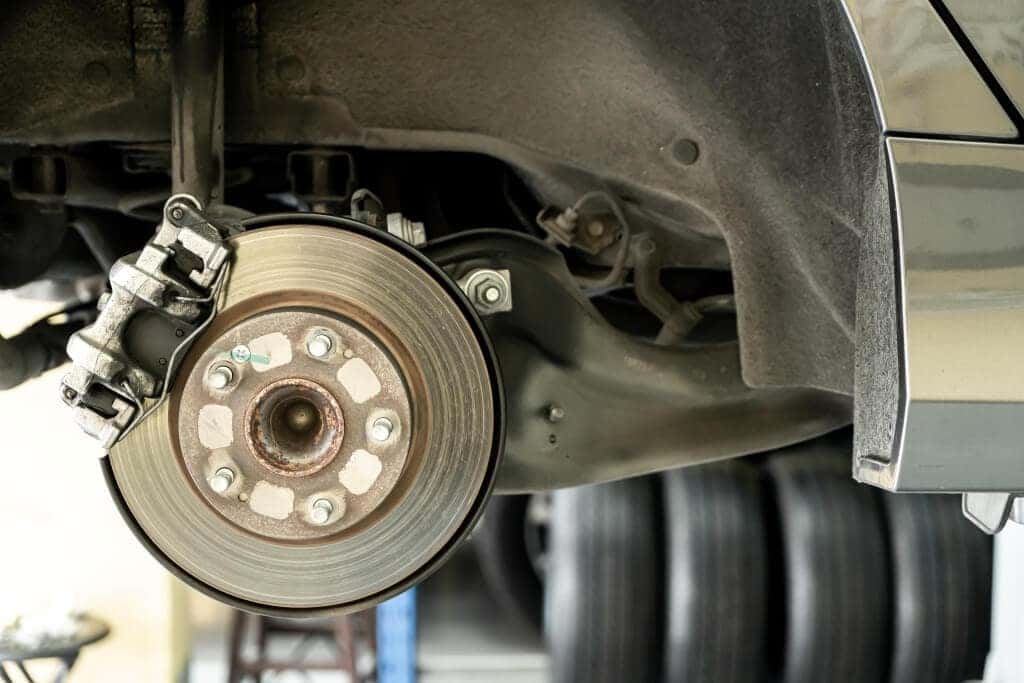 Regenerative Braking
---
Electric vehicles utilize regenerative braking technology, this means that the electric motor slows the vehicle down while returning electricity to the battery. This results in less wear, and more efficient braking. Brakes will still need to be monitored and replaced, though the longevity will be significantly improved.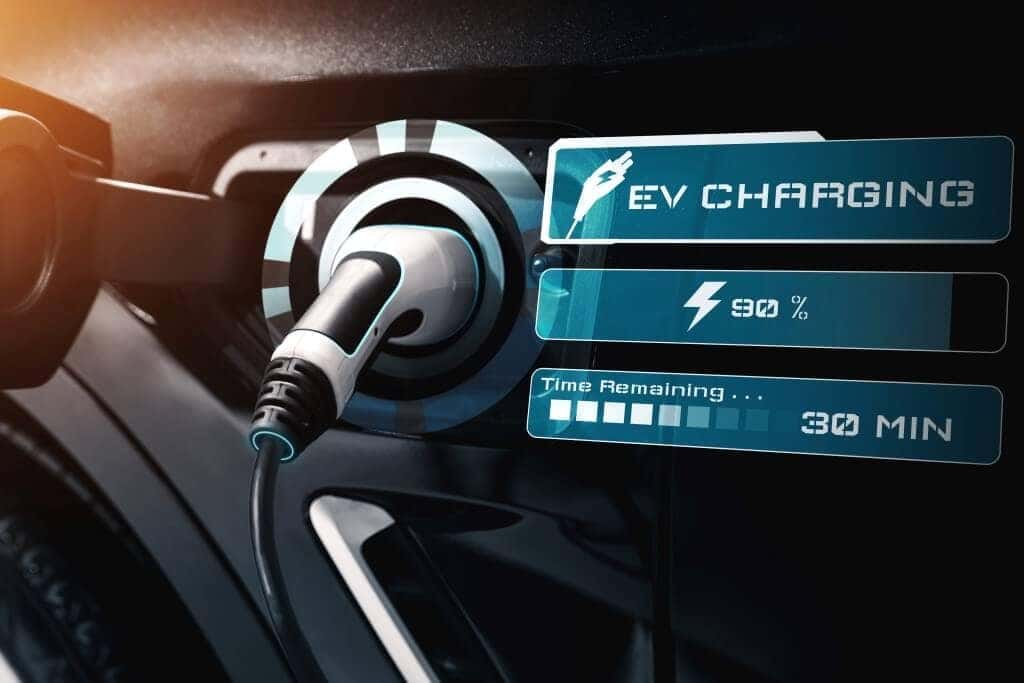 Battery Life
---
The batteries used to power Electric Vehicles require little to no maintenance and will save a substantial amount of money. Additionally, batteries utilized in Electric Vehicles are intended to last the expected lifespan of the vehicle and come with a comprehensive warranty.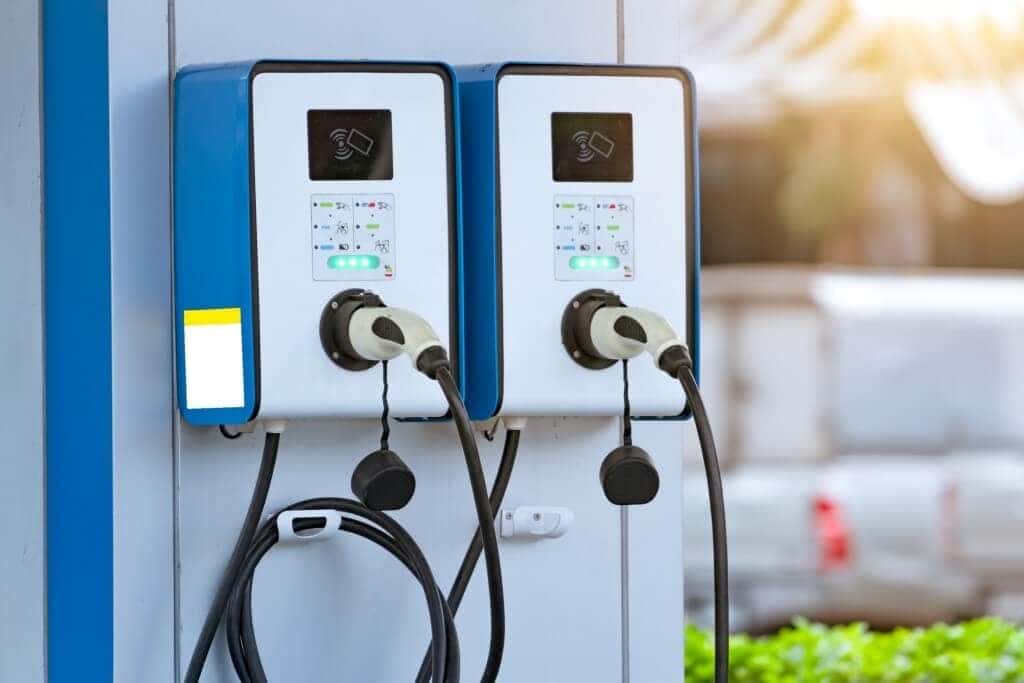 Cost Efficiency
---
With so many components eliminated in Electric Vehicles, fewer fluids, and components need to be serviced. The less frequent maintenance schedule is expected to save electric vehicle owners nearly 30% when compared to combustion engine vehicle owners.
Why Choose Groove Chrysler Dodge Jeep Ram for Electric Vehicle Service?
Groove Chrysler Jeep Dodge Ram has a team of certified technicians, with ongoing experience ready to service your vehicle. Our department values the integrity of your vehicle and will only recommend compatible, genuine Mopar® parts. When you bring your vehicle to Groove Chrysler Jeep Dodge Ram, you can have peace of mind knowing that we will maintain the highest standards of service for your electric vehicle. Additional reasons to choose us over the competition include:
Lifetime inspections, tire rotations, air checks, flat repair, and 2-year road hazard protection on us with any purchase of any tires from our service centers.
Parts Center, with genuine OEM parts.
Shuttle Service Available.
Mopar® Accessories to personalize your Chrysler, Dodge, Jeep, or RAM.
Mopar® performance parts are available.
Genuine Brakes, Genuine Batteries, and Goodyear Tires.
Spanish-speaking technicians available.